Posted on
By Marjolijn Lampe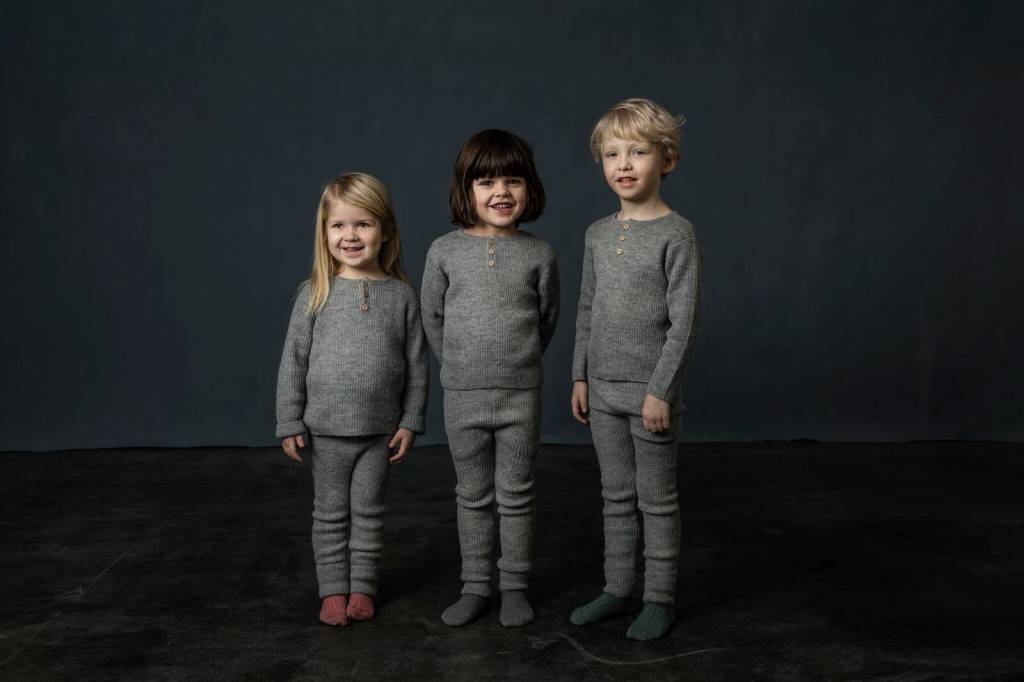 The SALE at Truly Wooly Kids is temporary in nature this year

When I started thinking about how I could contribute positively to the sustainability of my business this year, it became clear to me that as an online entrepreneur in the fashion industry I could make a difference by creating a bit of awareness around the theme of fast fashion and slow fashion.
About fast fashion and slow fashion
Fast fashion is trend sensitive and it is literally and figuratively speaking fast in and fast out. Fast fashion is produced on a very large scale, very quickly. Fast Fashion is usually also considerably discounted if it is still hanging in the racks after a few weeks / months. Fast fashion is usually cheap, which also says something about the quality (!) and with the production of fast fashion little or no consideration is given to sustainable aspects in the area of ​​people, animals and the environment. Some brands and chains do now operate more sustainably than before, however the scale on which fast fashion has to be produced makes that concessions are to be made for reasons of margin, price and rotation.
Slow Fashion is the opposite of fast fashion. Slow fashion is usually not trend-sensitive, it has a longer production time and it is produced on a much smaller scale than fast fashion. Slow fashion will usually last longer, literally and figuratively speaking because of the timeless style, the production method and the use of high-quality materials such as wool, silk, organic cotton etc. Slow fashion is usually expensive, at least we experience it as expensive because we are no longer accustomed to paying a fair price for clothing and natural materials. In the slow fashion production process sustainable aspects such as fair wages, good working conditions, impact on the environment and animal welfare are taken into account. Slow fashion brands therefore make conscious sustainable choices to reduce their ecological footprint, or they do everything to keep their environmental impact to a minimum.
The role and contribution of Truly Wooly Kids
At Truly Wooly Kids you buy "feel-good childrenswear" or in other words you buy baby and children's clothing that feels good, both literally and figuratively.
This means that I select brands that use natural materials such as wool, silk and / or organic cotton that literally feel good on the skin. In a figurative sense, I pay attention to the fact that brands use a sustainable production method and deal respectfully with people, animals and the environment. 
I make sure that the brands and products I select for the Truly Wooly Kids webshop meet at least one of the following sustainable values:
- honestly produced; or sweatshop free
- 100% natural (no synthetic substances)
- animal-friendly wool
- organic
- produced locally (Europe)
- handmade on a small scale
- recycled / well recyclable / biodegradable
Of course there is still a way to go before all brands and products meet all the above sustainable values, but by making more conscious choices, I hope to make a positive contribution to a more sustainable awareness among people as well as to a more sustainable fashion industry.
Sustainability
Sustainability in the fashion sector also means for me as an entrepreneur that I do not want to discount clothing unnecessarily and for a long time. A temporary SALE for regular customers feels much more appropriate and in line with what I want to achieve with Truly Wooly Kids. The brands in the webshop usually have the same collection every season, with here and there a color variation. Discounting quality products knowing that the collections are timeless in nature and can last longer than a season, does not feel okay to me.
Having said this, temporary discounts and promotions will remain at Truly Wooly Kids. On the one hand as a friendly gesture towards regular customers, but of course also to create sales impulses.
I hope I have inspired you in making more conscious fashion choices for your little ones. Thank you so much for reading so far!
So feel free to take a look at the Truly Wooly Kids webshop regularly and meet us on social media to follow on our adventures. When shopping Truly Wooly Kids you shop small and conscious. Thank you for that :)
With kind regards,
Marjolijn