Posted on
By Marjolijn Lampe
Posted in blog, childrenswear, essential wool winterwear, feelgood childrenswear, hemp clothing, kidswear, knitted kidswear, merino basics, online kids boutique, organic cotton, organic kidswear, organic wool, silk essentials, silk/ wool basics, Truly Wooly Kids, wool, wool and organic clothes, wool basics, wool childrenswear, wool essentials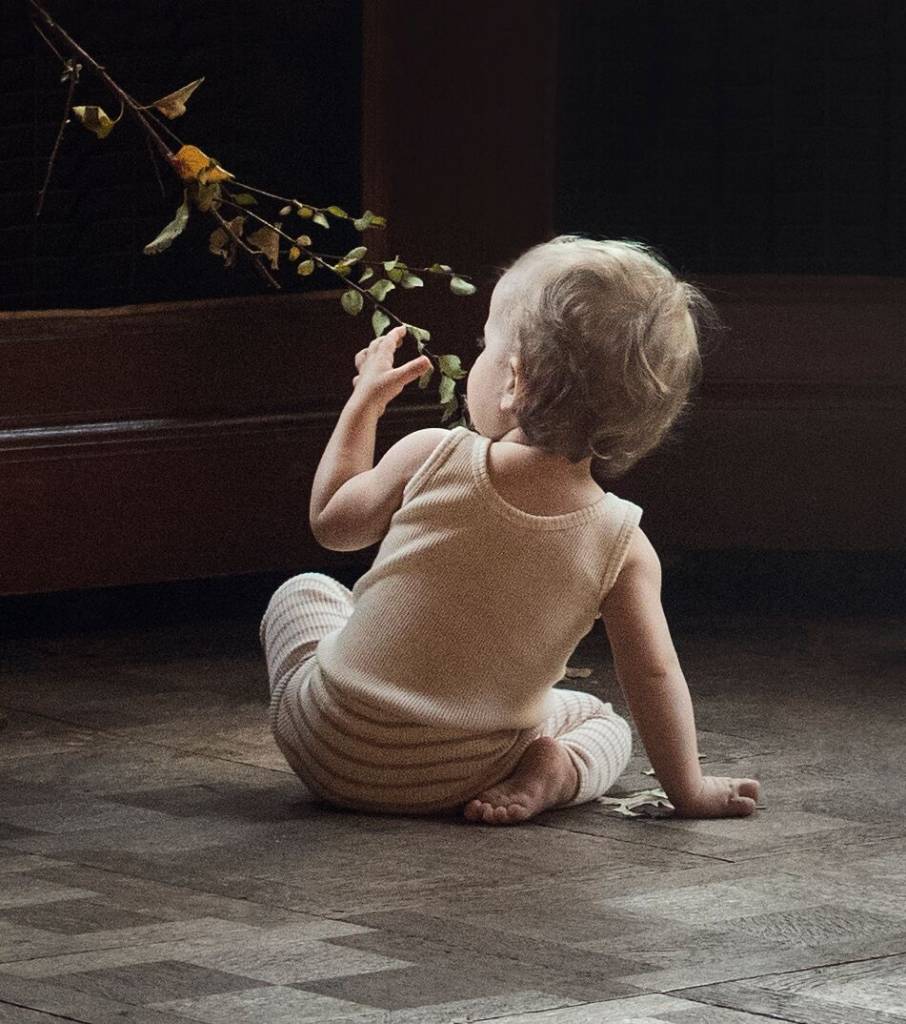 How it all started...
Read more about how the Truly Wooly Kids adventure started :)
When my daughter Aya-Sofia turned 4 she started going to school. From that moment on she started regularly complaining about being warm and then cold. My girl has a tendency to get really warm after which she wants to take all of her clothes off. I'm sure you know children that play outside and don't want to wear any coat even in the harsh winter. Well I discovered this: by making my daughter wear a merino wool baselayer I dramatically reduced her discomfort. I noticed that all the cotton layers I made her wear didn't help at all. When a kid is sweaty their cotton shirt absorbs all the transpiration and stays wet for far too long which is really uncomfortable for the kids that then have to use precious energy to neutralise the "cooling" effect of the wet cotton layers. That's the moment they can start complaining about feeling cold. Some kids won't complain but you'll probably see their immune system getting a hard time after a while. Watching Aya-Sofia struggle with regulating her body temperature made me realise the importance of the right choice of materials.
And that's the moment when the idea of Truly Wooly Kids was born. With a passion for the magical properties of wool!
Our concept
Truly Wooly Kids is an online kids boutique for feelgood childrenswear for kids 1-6 years. Feelgood means we select the finest eco-friendly kids clothing brands from Europe and Scandinavia that use sustainable fibers like organic wool, organic cotton or have a sustainable production policy and fairtrade working conditions. Feelgood also refers to the enveloping properties of wool and silk, which feel so soft and friendly to the skin and help regulate body warmth optimally.
At Truly Wooly Kids you can buy wool and silk essentials and premium (knitted) organic kidswear. The pieces we select have a timeless and unisex quality that never go out of style. Our quality knitwear and wool childrenswear pieces can be passed on from generation to generation.
During the fall winter season we tend to focus on wool, silk and knitted kidswear. In the spring summer season we also bring airy natural fabrics like woven organic cotton, linnen and hemp clothing.
You can shop at www.trulywoolykids.com
Follow us on Instagram @truly.wooly.kids