Posted on
By Marjolijn Lampe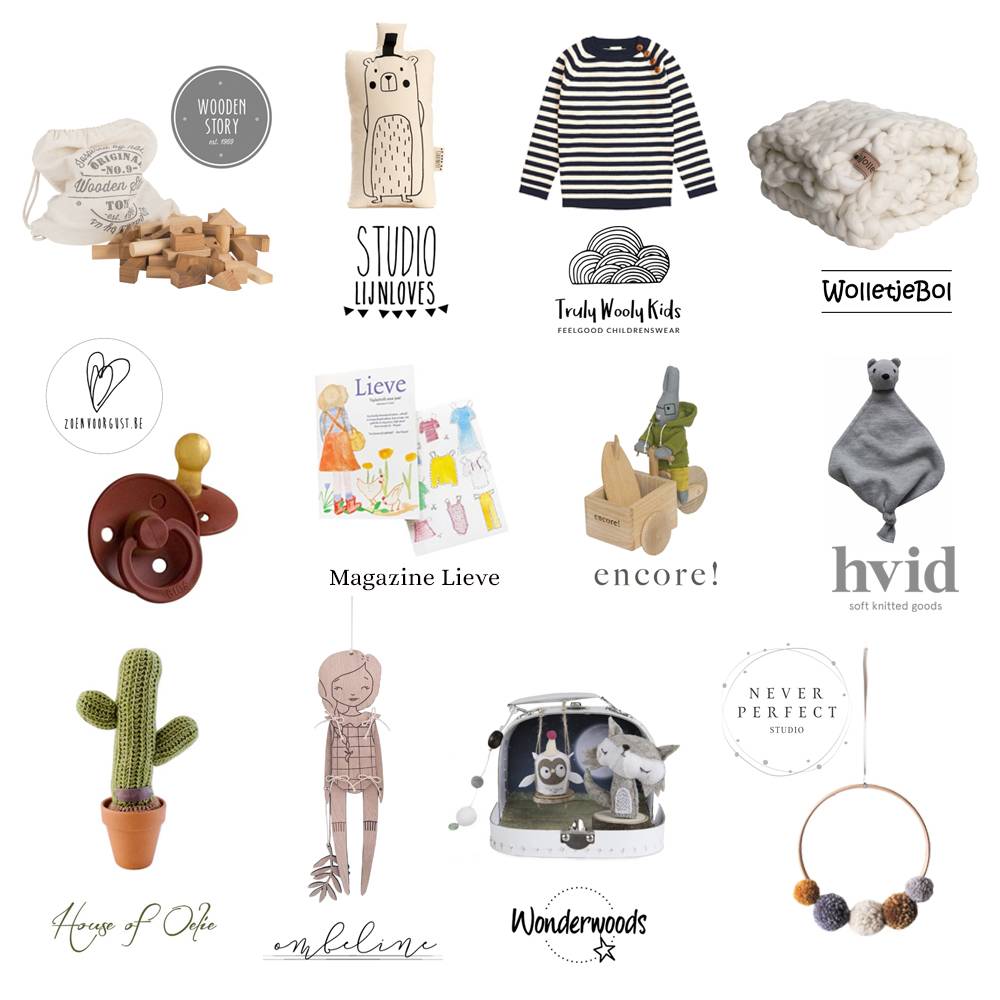 Read all about our fantastic "Natural Childhood" giveaway!
"Natural Childhood" giveaway on Instagram starting 18-3-2018 at 8 pm CET - ending 25-3-18 at 6 pm CET
Dear reader we're so excited! We have a fantastic Instagram loop giveaway for you! It's HUGE!! We have teamed up with beautiful ecofriendly European kids' brands and small businesses that all have a passion for natural materials and natural childhood in common. One lucky person will win a package filled with gifts worth a value of more than €300!!!
Here's what's included =>
- a 100% merino chunky handknitted plaid/ throw - cream white (€54) offered by www.wolletjebol.nl
- a handmade 100% merino knitted Teddy Tokki - grey melange (€35) offered by www.hvid.be
- a custom made pompom wreath - colours of your choice (€20) offered by www.neverperfectstudio.com
- a handmade DIY "Starry Sky" briefcase kit with wool felt animals (€22,95) offered by www.wonderwoods.nl
- a handmade wooden decoration puppet "Doux Douce" with wooden leaf (€28) offered by Ombeline Brun
- a handmade decoration "Cactus" (€23,50) offered by www.house-of-oelie.nl
- a set of 5 different colors natural rubber Bibs (€13,95) offered by www.zoenvoorgust.be
- a set of wooden natural blocks in a sack (€35) offered by www.woodenstory.pl
- a handmade wool filled Teddy Bear with hat (€19,50) offered by LijnLoves
- a handdrawn magazine called "Lieve" (€6,95) offered by Tijdschrift Lieve
- a fairtrade and handmade wooden playset "Fernand the rabbit on his cargo bike" (€58) offered by www.encorejouets.com
- an organic cotton sailor sweater - dark blue (€56) offered by Truly Wooly Kids
TO WIN go straight to our Instagram account and follow all the steps like described underneath =>
Follow our Instagram account click here

Go to our Giveaway Post and tell us in one comment who you want to win the price for

Tap on the picture of the Giveaway Post and head to the tagged account

and then repeat step 1 with all the accounts (which means you will follow all the accounts that participate in this loop giveaway)

When you return back to us Truly Wooly Kids you will have completed the loop!
Conditions
Please note that to win it is really important you follow all the accounts and leave at least 1 comment.
This giveaway ends on Sunday 25th of March at 7 pm CET (6 PM GMT). The winner will be announced under the Giveaway Post in Instagram.
This giveaway is not sponsored, endorsed or administrated by Instagram.
The winner will have 24 hours to claim the price and must be 18 years or older. 
The price can not be claimed in money, nor exchanged.